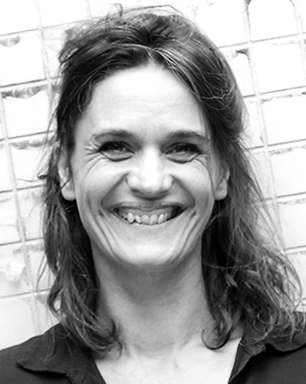 Barbara Gassier
Costume designer
Barbara Gassier turned towards dressmaking from an early age. Her work experience choices took her in the direction of the theatre and opera, prompting her to travel as far as New York in 2000, to work in the Millinery Department at the Metropolitan Theater. In 2002, she started her training at the Martinière school, which offers graduate courses in Costume Arts. At the end of her two years of study, she worked in the fields of, among others, single-cut technique with Dominique Fabrègue and tailoring with Patrick Lebreton. During one of her work placements at Théâtre du Soleil, she experienced Japanese dyeing technique with Isabelle de Maisonneuve. On completing this diploma, she began working at Colline-Théâtre national, Amandiers, in Nanterre, and Théâtre de l'Est Parisien.
En 2009, she co-designed, with Marie Odin, the costumes for Macbeth, by Théâtre Yunqué. In 2013, she worked for the same company on their production of Zakowsky ou la vie joyeuse. In 2010, she was Assistant Cutter on Une Flûte Enchantée, by Peter Brook. In 2013, she worked as Wardrobe Assistant and Dresser for Anna Sodjin on the full-length film by Xabi Molia. Following this, she worked with Mohamed Rouhabi and Compagnie des Acharnés, on All power to the people. In 2014, she started working in the Costume Department at Opéra Comique for two seasons.
She began working with Dramaticules in 2015 as Costume Designer on Don Quichotte. She then designed and made the costumes on Hamlet (2018/19) and Pinocchio (2020/21).