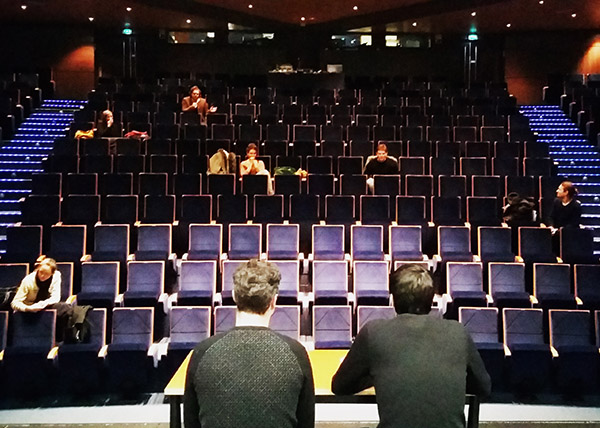 Le Théâtre de Rungis (94)
From 2011 to 2013
From 2006 onwards, Dramaticules has received lasting support from Théâtre de Rungis, directed at the time by Jean-Jérôme Raclot. The theatre has hosted all the company's shows, giving the inhabitants of Rungis to identify the work of Jérémie Le Louët and his team who were at the start of their life as a troupe at the time.
The long-lasting nature of this collaboration enabled the two teams to strike up a relationship based on trust and complicity and to put together various projects aimed at different sections of the audience.
Théâtre de Rungis reinforced this link via its invitation to the company to implement a three year-long residency programme from 2011 to 2013. The programme included the creation of three new shows – Salomé, by Oscar Wilde, Le Horla, by Maupassant, and Richard III, by Shakespeare – in addition to workshops, theatre in private homes, and play readings.
About this place