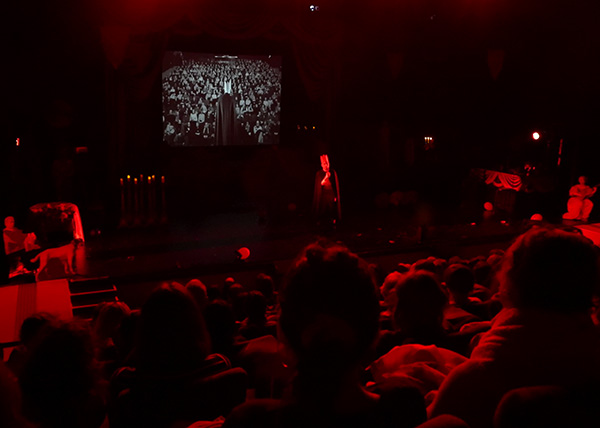 Le Théâtre de Gascogne, Scène conventionnée d'intérêt national de Mont-de-Marsan (40)
From 2023 to 2024
For several years now, the Théâtre de Gascogne has been welcoming the Dramaticules' creations : Don Quichotte in 2017, Hamlet in 2020. This season, its director Antoine Gariel has invited the Dramaticules to become associate artists to the theater's project. As a coproductor, The Théâtre de Gascogne will host in December the new creation of the company, La Montagne cachée. The repertoire of the Dramaticules will also be presented to the public : the conference-show La Face cachée du plateau, a confidential sharing around light and sound technics and the all-audience show Pinocchio.
Throughout the year, the Dramaticules will be roaming within the Landes department with the small form Affabulations and shows of the staged readings of Histoires éternelles and Contes merveilleux that they will be performing at the Gasc'on Tour and in several elementary schools of the department. They will also meet Mont-de-Marsan's high school students and work with inmates from the penitentiary center on practical workshops and the staged-reading of L'Étoile et autres visions.
Thank you Antoine for his trust and loyalty, all the best wishes of success in his new adventure directing the Théâtre de Villefranche!
About this place