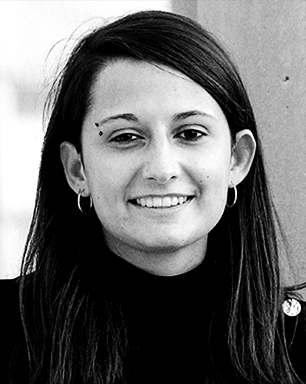 Hélène Bourget
Development & cultural actions officer
After training at E.A.C school for three years, Hélène Bourget graduated in 2017 with a degree in Cultural Management. She then coninued her studies at IESA in 2018 and completed a year-long Master in "Administration and Management of Cultural Projects". Hélène Bourget specialized in the field of music and drama. During the course of her studies, she completed her training with several work experience placements in various music festivals, the most significant of which were 6 months experience as a Production and Coordination Assistant at the Festival Nuits de Champagne in June 2017, and at the Festival Django Reinhardt in March 2018. In particular, she participated in the organisation of the hosting of the artistic teams, administrative support and coordination of volunteer workers.
Her first experience in the theatre sector took place in November 2018 during a five month-long work placement scheme with Compagnie Dramaticules as a Production and Administration Assistant. Hélène Bourget notably participated in the touring logistics, coordination de the company's residence implantation in the Yvelines area and was active in the 2019 Avignon Festival, in which the company participated.
Following on from this last experience, Hélène Bourget became a permanent member of Dramaticules in 2019 as Development and Cultural Actions Officer.