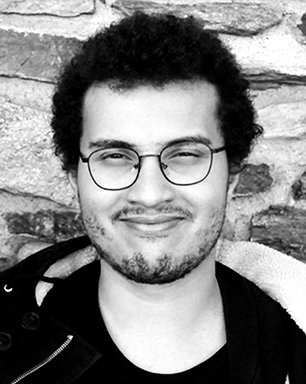 Théo Pombet
Sound designer, sound & video operator
After obtaining a BTS audio-visual diploma in Sound at Boulogne-Billancourt in 2019, Théo Pombet took his first steps in theatre at the Salle Richelieu (Comédie Française), as part of his SyRDES (Systems and Dedicated Networks in the Performing Arts) professional diploma. He then began working there, notably as Sound and Stage Technician on the production of Le Côté de Guermantes, directed by Christophe Honoré.
En 2021, he worked on the radio, for the RFI station, as Broadcast Technician and as Sound Engineer on the concert by Laure Brisa as part of the Les Nuits secretes festival.
That year he met with Jérémie Le Louët and became part of Dramaticules in July 2021. From then on, he has been in charge of Sound Management on all their shows. He was Sound Designer on the staged-readings of La Fabuleuse Histoire d'Ivan Tsarévitch and L'Étoile et autres visions.